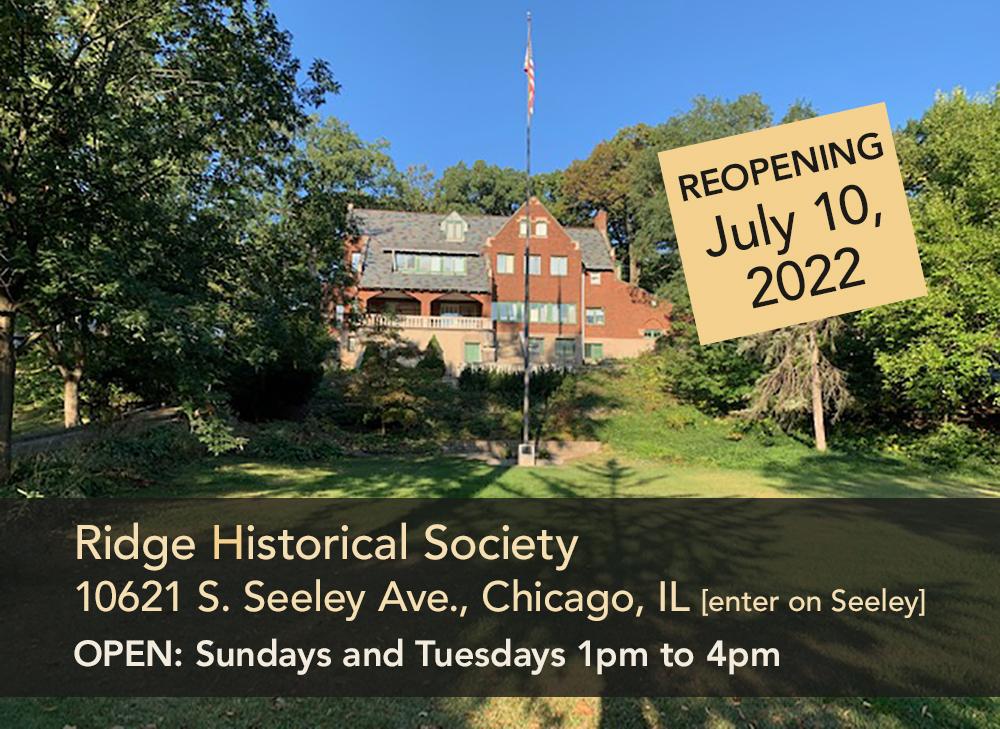 Welcome to the Ridge Historical Society
Debra Nemeth, President
Our history is one of the greatest things about our community – it's fun and interesting and it brings us together!
The Ridge Historical Society (RHS) preserves, interprets and shares the history of the Beverly Hills, Morgan Park, Mount Greenwood and Washington Heights neighborhoods located on the southwest side of Chicago, Illinois.
Here you will find information and resources that cover topics from the prehistoric formation of the Blue Island Ridge up to history-making events of today.
If you have questions or are seeking information, please contact RHS. We will do our best to assist you!
We continue to share stories about local history through the RHS Facebook page and the MEMO (the RHS newsletter).Limited research assistance is available. Please send us an email, leave us a message, or reach out to us through our Facebook page.
Contact Information
The Ridge Historical Society
10621 South Seeley Avenue
Chicago, IL 60643
773/881-1675
ridgehistory@hotmail.com
www.ridgehistory.org
www.facebook.com/RidgeHistoricalSociety